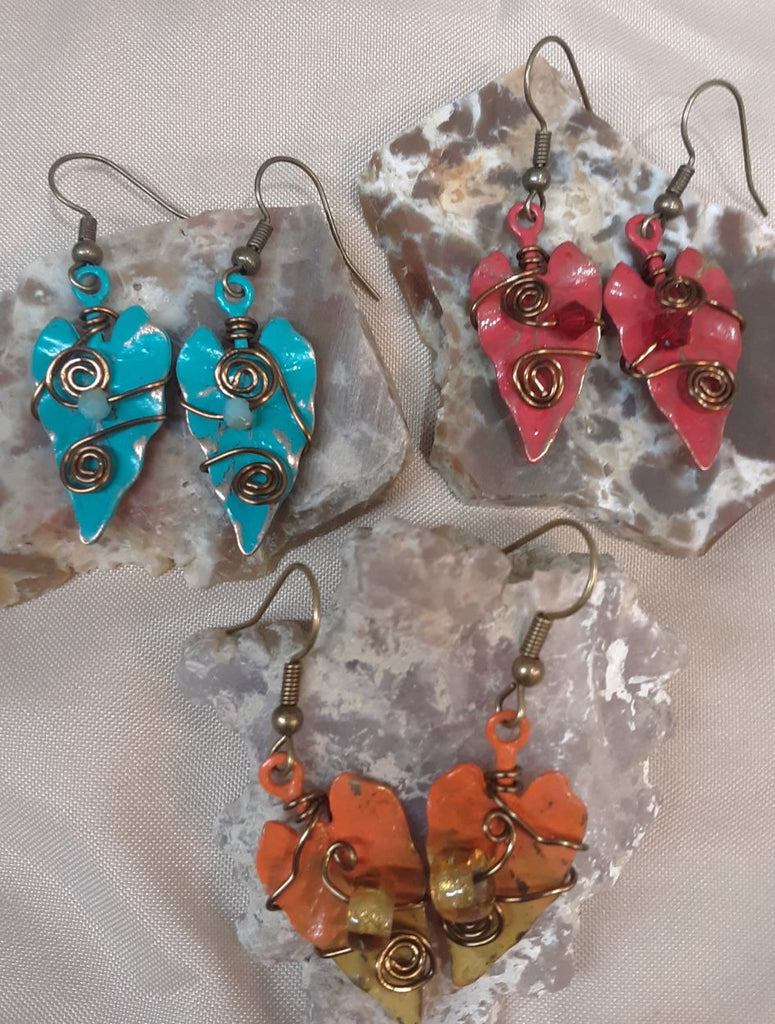 Wire Wrapped Leaf Earrings, Free Shipping in USA
These earrings are hand painted at Plum Bazaar, Branson, MO. We gently distressed some of the edges, then hand wrapped with antique brass color wire  a glass bead added on the leaf.  
The 1 1/4"  leaf is metal and the earring wires are nickel free.
There are 3 paint color variations: Dark Coral, Turquoise, and Yellow blended into Orange.
Free shipping in the continental USA only.