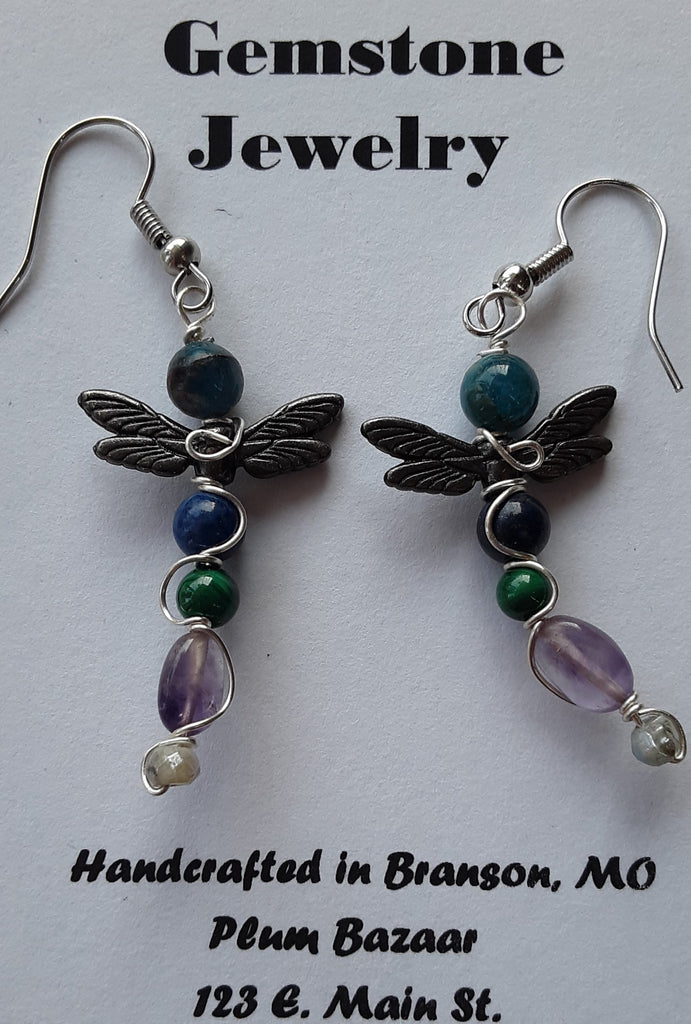 Free Shipping Continental USA, Gemstone Bead Dragonfly Earrings
  These gemstone bead dragonfly earrings are handcrafted at Plum Bazaar, Branson, MO.
Gemstone beads in the earrings are amethyst, blue apatite, malachite, lapis, and silver leaf jasper.
The wings have a gunmetal finish and the earring wires are nickel free.
Free shipping in the continental U.S.  We ship in 1-2 business days, first class USPS.
These are priced at 30.00 plus Missouri sales tax.