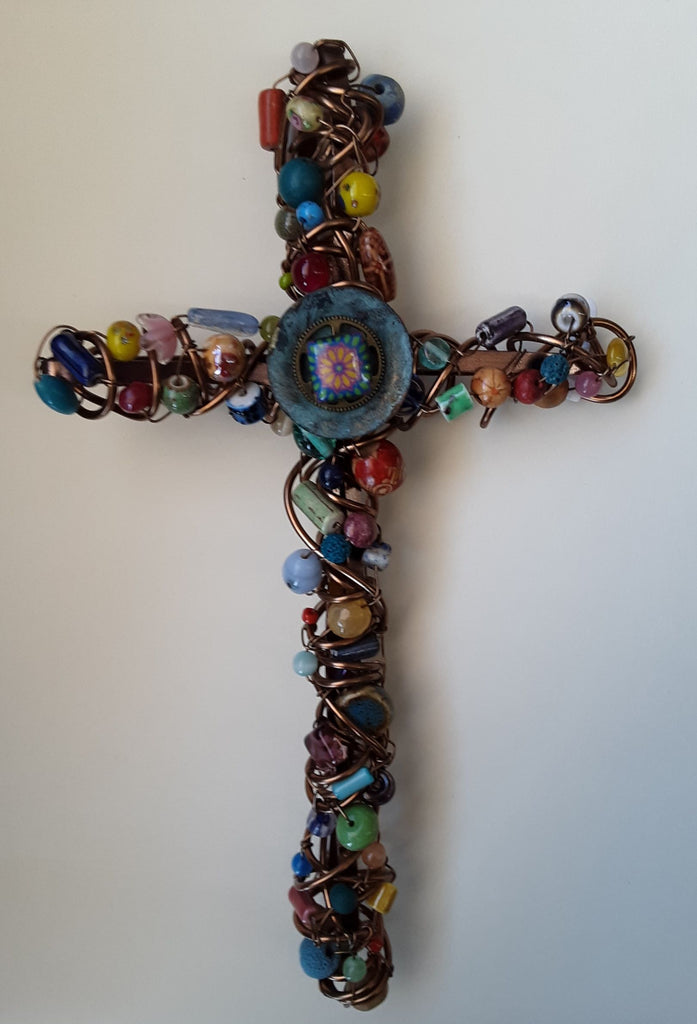 Fast, Free Shipping, Wire Cross Wall Decor, Handcrafted in Branson, MO
This handcrafted cross measures 8 1/2" tall and 5 1/4" across. It is a very unique wall decor piece created at Plum Bazaar in downtown Branson, MO.  Durable, brown aluminum jewelry wire forms the cross shape.   
A variety of glass and ceramic beads are hand wired to the aluminum frame.   The centerpiece is a patina copper disc stacked with a brass color gear behind a 1/2" square paper mache flower design bead.
Free shipping within  the continental U.S. from Branson, MO.
We  will ship next 1-2  business days, priority.