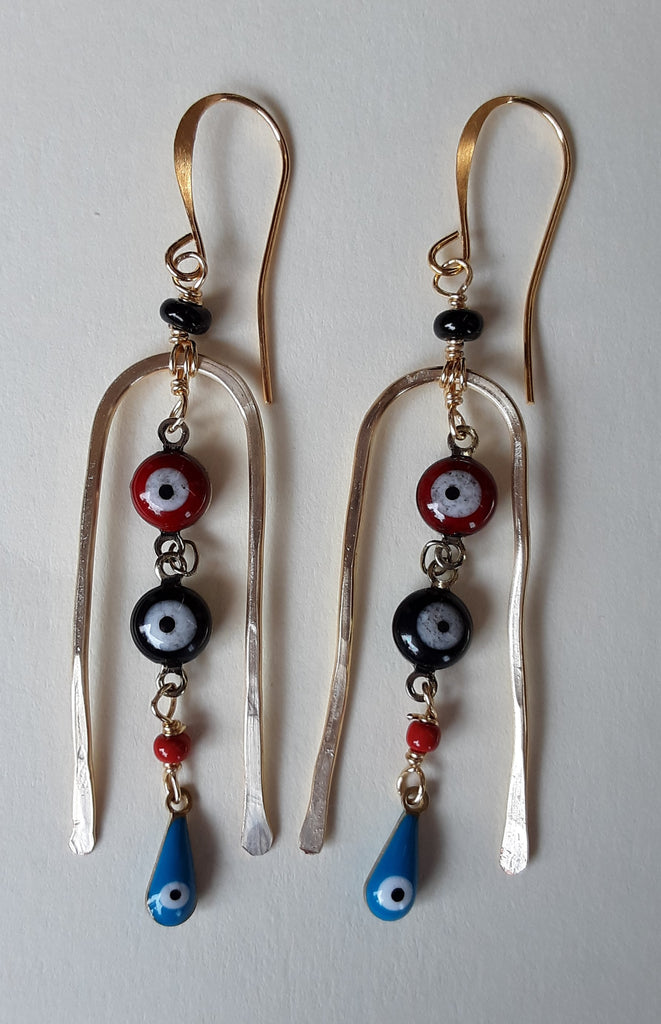 Evil Eye Earrings, Free Ship, Multi-color, Nickel Free Earring Wirea
This is a pair of handmade  evil eye earrings.  18 gauge gold plated copper wire has been hammered to  outline the black, red, and turquoise evil eyes  hanging in the center.
The earrings are 2 1/2" long, including the earring wires.  The earring wires are nickel free.
Free Shipping in the continental U.S.A.
These were made in our Plum Bazaar store in Branson, Missouri.