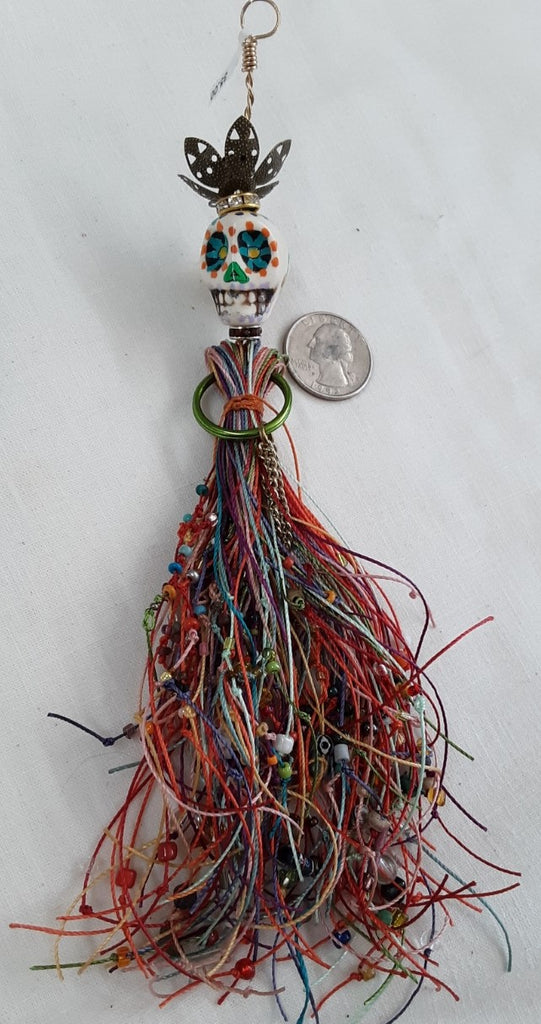 Day of the Dead/ Halloween Pendant/Doll Free Shipping in continental U.S.A.
This is an original design, hand crafted at one of the Plum Bazaar stores.
This Day of the dead/Halloween doll is 9" in length. She is made with strong jewelry cord, a hand painted stone skull bead, and lots of glass beads knotted into her skirt.  There is a wire bail loop to attach her for a display or to wear on a necklace.
Free Shipping on the continental U.S.A.