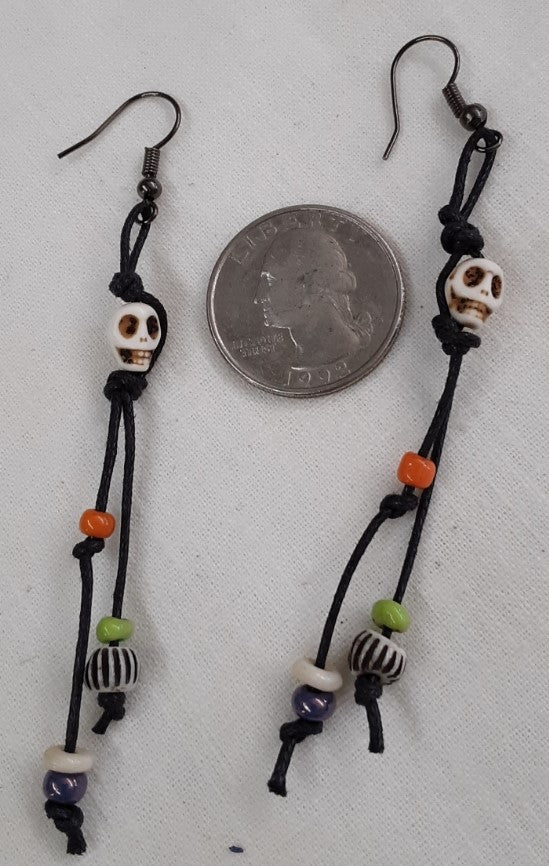 Day of the dead/Halloween Earrings, Free Shipping in continental U.S.A.
This is an original design from Plum Bazaar bead stores.  These earrings have nickel free earring wires. 
They are made with stone skull beads, 1mm cotton jewelry cord, and glass and bone beads.  These have a length of 3 1/2".
Free Shipping in the continental U.S.A.