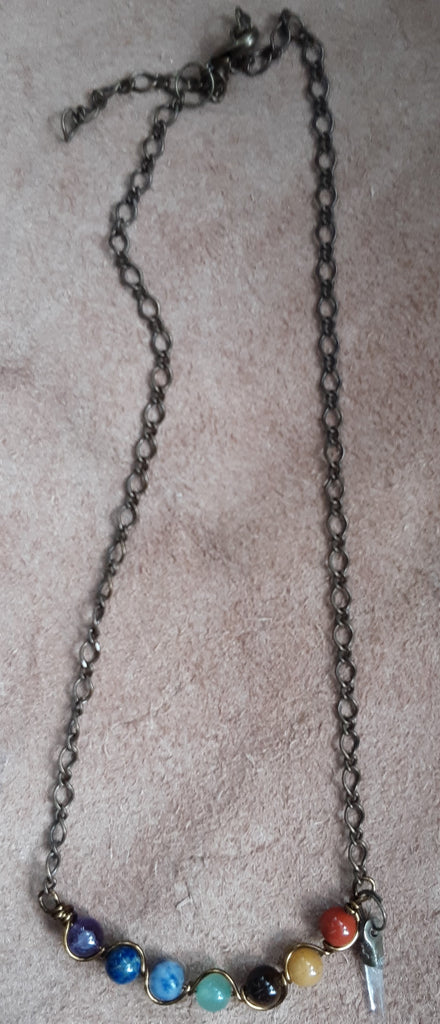 Chakra 7 Gemstone Bead necklace with Mini Quartz dangle, Free Shipping
So cute! Our designer arranged  the centerpiece of this necklace using 6mm beads (red jasper, citrine tiger eye, aventurine, sodalite, lapis lazuli, and amethyst) on an antique brass color wire and outlined each bead with the wire.   A 3/4" quartz  point pendant is hanging next to the red jasper bead,  Quartz amplifies the 7 gemstones' properties.  An antique brass plated chain finishes this necklace  and makes it adjustable from 15" to 18 ". 
A second choice seen in the second picture is made with a gold plated chain.
Free shipping in the continental USA only.
We try to ship in 1 -2 businessdays.