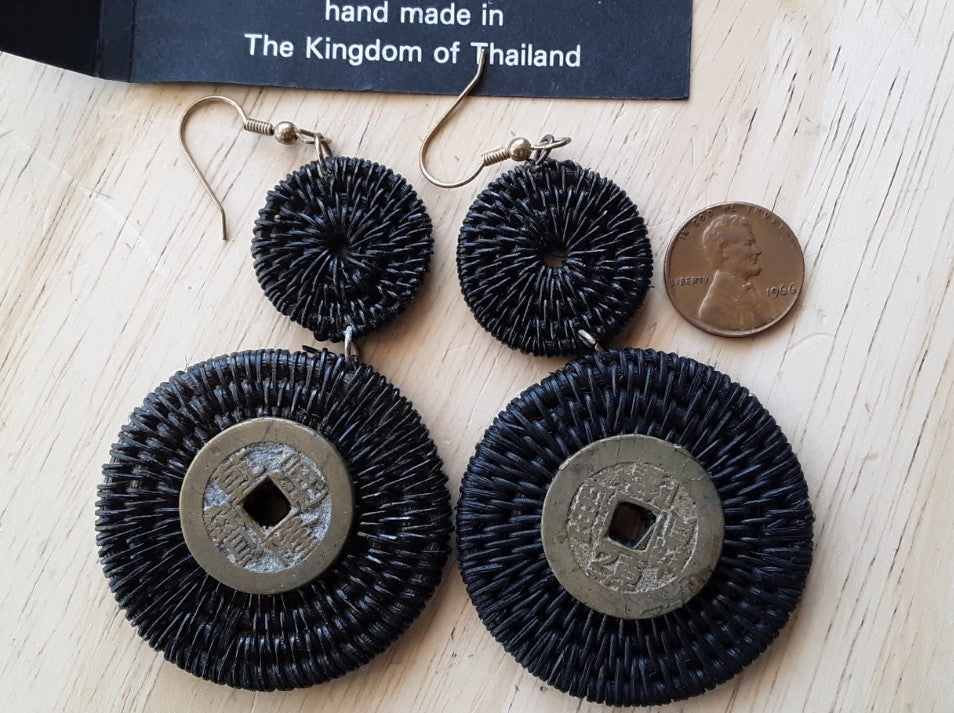 Earrings from Thailand, Fast Free Shipping from Branson, MO! Handwoven with coins attached
These are handmade earrings from Thailand! Black woven cord woven in a circular pattern with coin embellishments.  These have nickel free earring wires.
You will receive one pair, shipped free from Branson, MO to Continental (50) United States only.