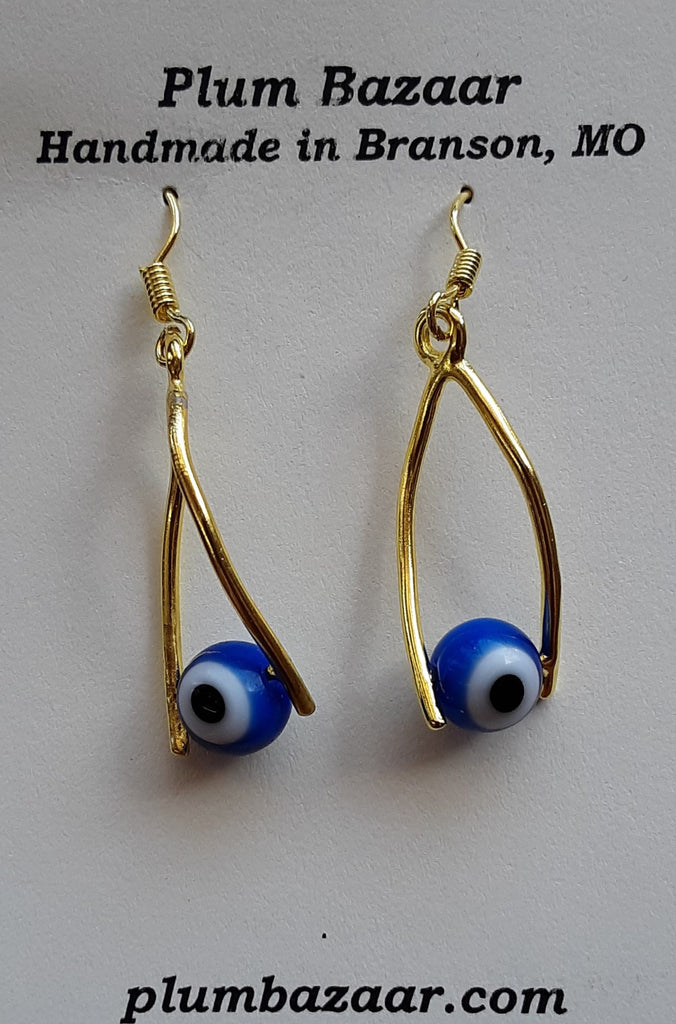 8mm Evil Eye Earrings, Nickel Free Earring Hooks
These 8mm glass evil eye beads are in a pinch gold color earring bail with nickel free earring hooks.  They measure 1 1/2" from the top of the earring hook to the bottom of the evil eye bead.
 They each have a clear plastic stopper on the earring hook.
These retail at $ 8.00 a pair plus $ 5.00 shipping.